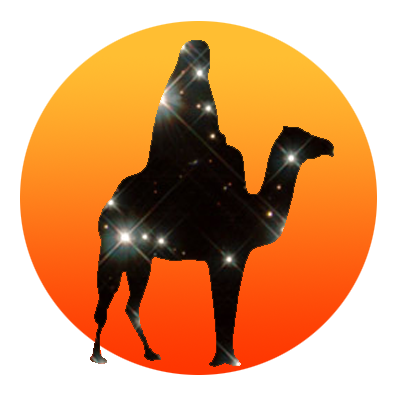 Mirage project
It is becoming more and more difficult to find original ideas amongst the deluge of information we find ourselves buried in with the current digital age. Please try to imagine how many things must be out there that you have not yet had the good fortune to stumble across. Finding new things first means having some sort of opportunity to do so. This is so even if that means by chance or through some type of misunderstanding.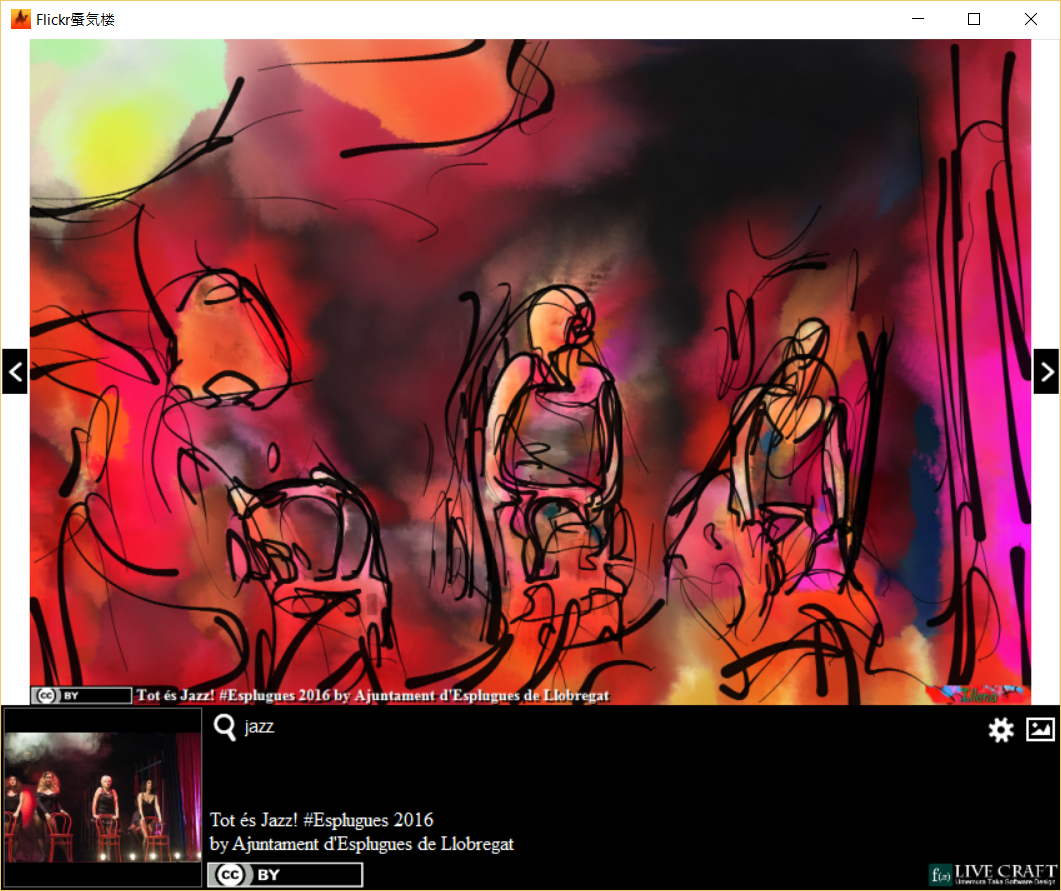 MirageOnFlickr
This is a Mirage project that uses photos published on the Flickr. The source photos will be extracted from amongst those published under the Creative Commons free culture (CC BY, CC BY-SA) license. The banner is linked to the original photos.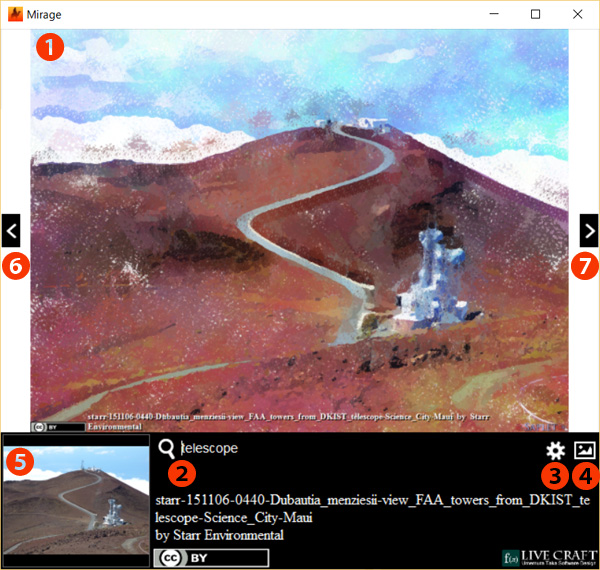 How to use this app
for Windows 10, Desktop
Display original photo.
Searched in free keywords.
Settings.
Maximize the screen.
The data for the original picture.
Go to previous in history.
Go to next in history.
Settings
Switching time interval.
Time to full screen.
Resolution of the image.
Selection of Virtual Painter
Switching of public and personal mode.
Flickr option settings.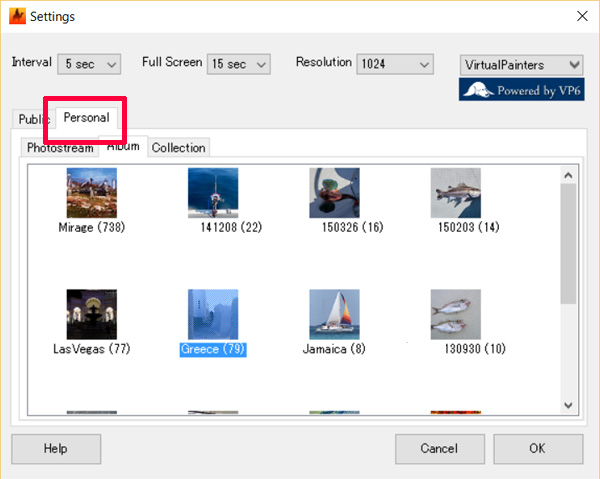 Personal mode
Source photos will be extracted from your Flickr account. To give this program authorization to access your Flickr account, please click the authentication button and go through the authentication process on the Flickr website. The personal mode is a service for people who have a Flickr account and license for VirtualPainter6 Windows desktop (common license).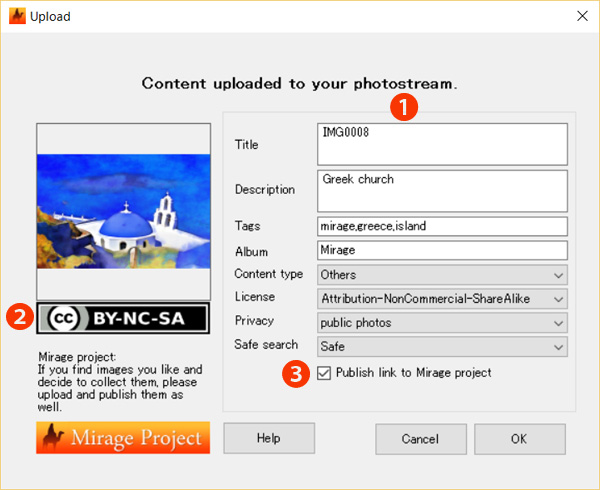 Upload (Personal mode only)
Upload the image to your Flickr account.
Information of the content.
The license for the picture.
And post it to the Mirage project group.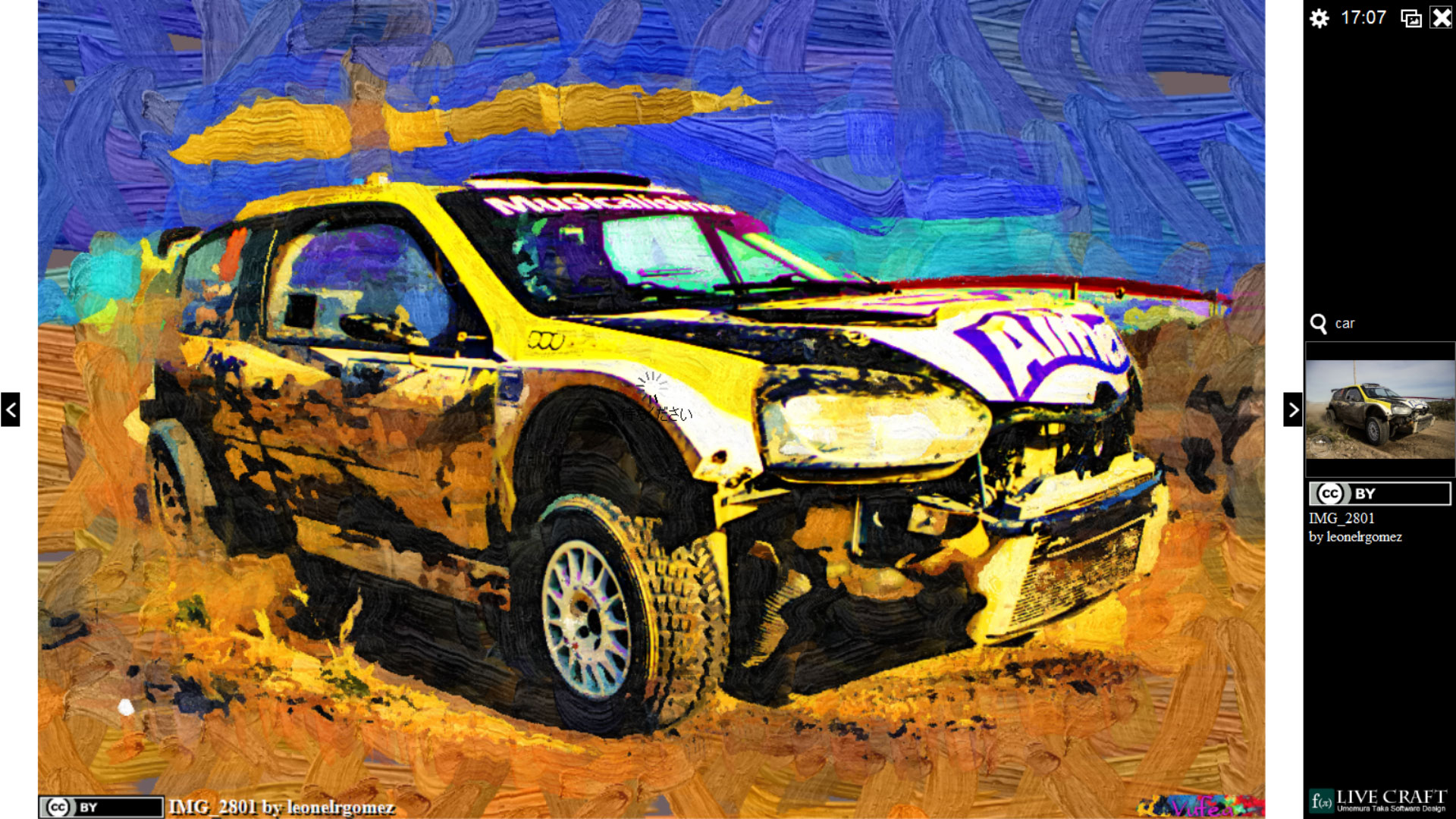 Download the app
MirageOnFlickr ver2.1 for Windows 10, Desktop.Free software. the app can be run without a Flickr account.
(digitally signed in the name of "Umemura Taka Software Design, inc.", size:2Mbyte)